Business as unusual
FutureLab of today is a business strategy agency specialised on IMC (Integrated Marketing Communication).
FutureLab "Adaptive Business Instruments" are development tools to handle the main business challenges during the volatile global high-speed economy and give answers to questions like:
How do we connect the competitive business processes to modern structures and support these with efficient marketing communication?
How do we build organisations which delivers these processes in time, on budget and still be able to manage the quality issue?
Business architecture is the bridge between the enterprise business model and enterprise strategy on one side, and the business functionality of the enterprise on the other side.
Christian Alçenius
Transformer | Business Architect | Brand Developer  Strategic Planner | Method Master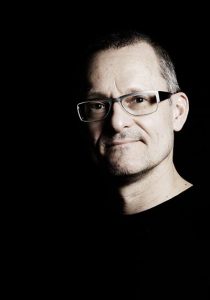 By combining business architecture with IMC it is possible to connect and coordinate strategies for growth, customer orientation, economic efficiency and flexibility – with the enabling powers of modern business and organisation structures.
Adaptive tools as modelling, simulation and dialogue, used primarily on the management but also with other stakeholders, are practiced with a Scrum approach.